The Software of the Iveconnect System can be updated via a USB pendrive.
Before starting the Update procedure please verify whether your Iveconnect System requires a software update by following the procedures described below.
HOW TO CHECK SW VERSION OF THE IVECONNECT SYSTEM
To verify the Sw version of your Iveconnect system, please follow the steps depicted below:
From the Home screen menu, press "APPLICATIONS" icon, Application menu will appear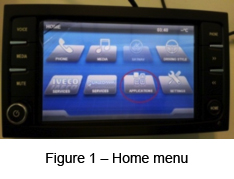 From the Application menu, press the "UTILITIES" icon. In the UTILITIES screen if present press the INFO icon ( the SW version of the system will be displayed) viceversa press the "CALCULATOR" icon to enter into the CALCULATOR screen .

Press the following escape sequence (see Figure 4): 407.2012 'M+' 'MR'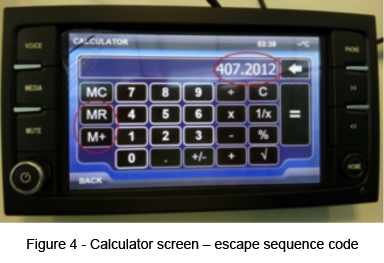 The Iveconnect System SW version will be visible on the following Diagnostic screen (see red circled area).